Helping companies reach new heights.
Relationship-focused management consulting specializing in the semiconductor industry.
Request an introductory call
WHAT WE DO
We help our clients formulate and refine strategies for driving growth – optimizing human capital, maximizing operational efficiency, and managing risk.  We also have a strong track record helping companies improve their odds of successful M&A and/or funding procurement.
We work closely with management to help better define and understand their core competencies, select markets to enter, reinvent struggling products, analyze competition, differentiate their offerings, properly position themselves in new and adjacent markets, and build a culture of teamwork and innovation.

Business Strategy & Board Advisory Work
Mergers & Acquisitions Assistance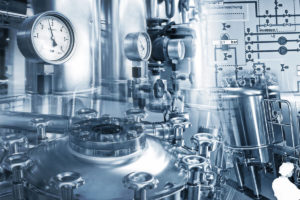 Funding & Capital Procurement
Global Network of Associates
Over the past 30+ years, we've developed a global network of contacts and supporting associates. We recently partnered with Linx Consulting, the leading semiconductor market research firm – further broadening our expertise and service offerings available to our clients.
About Our Team
Mark Fine formed Fine Consulting in 2003.  Mark brings over 30 years of general management & organizational leadership experience having worked for Fortune 200 companies as well as small entrepreneurial privately owned businesses.  He spent fifteen years with Air Products after which he started up and served as President of Epichem, Inc., followed by an advisor role with Voltaix, LLC that lead to becoming CEO/President of the company.
He has extensive experience in business development, mergers/acquisitions, joint alliances and partnerships, and helping companies successfully take ideas from conceptual phase to full-scale implementation.  His network of global relationships covers all facets of the semiconductor market up and down the supply chain.
Let's discuss your needs.
We only bring on clients we believe we can help acheive their short, medium and/or long term goals. Reach out to schedule an introductory call to see if we're a good fit for your company.
Email Mark